Acoustic insulation between apartments
.
Condominium renovation: the perfect opportunity to permanently eliminate noise between apartments.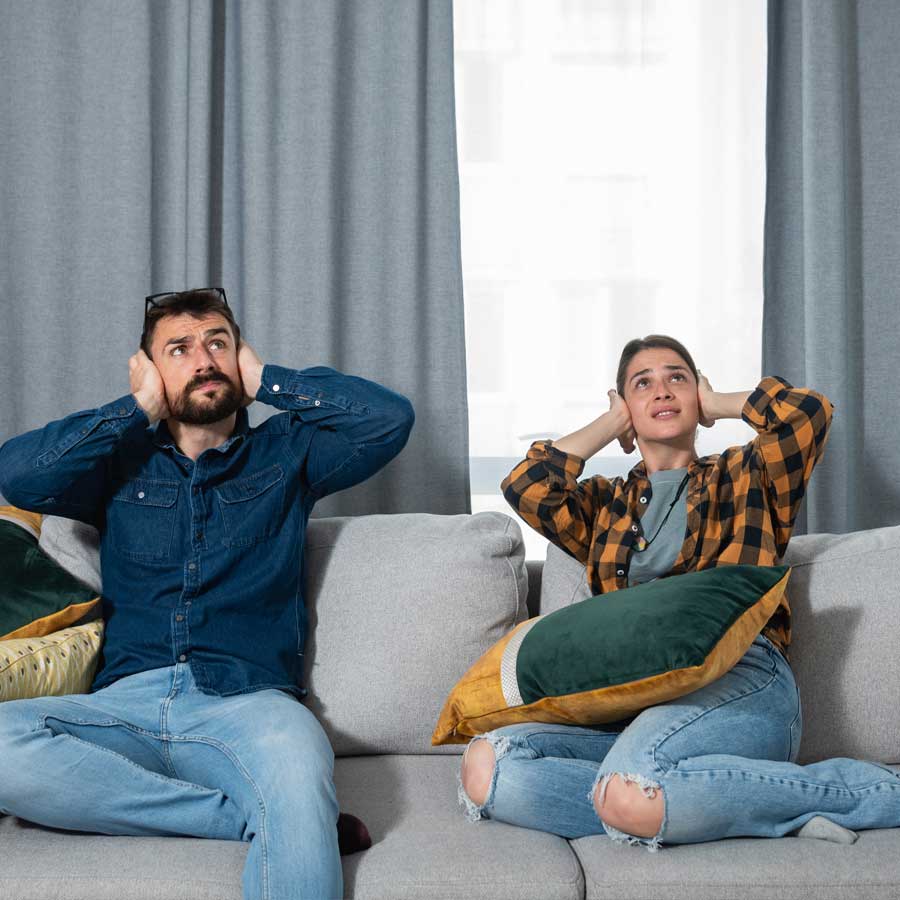 Never before has so much importance been given to building renovation as in recent years, not only for the energy requalification of buildings, but also for the protection and preservation of the territory, respecting the environment. It is well known that this is a topic that Isolgomma has always supported with dedication and passion.
What is often underestimated is that renovation also becomes the ideal opportunity to intervene in improving the acoustic comfort of homes and, therefore, to definitively eliminate problems in condominiums due to noise from neighbours.
In fact, thanks to Isolgomma solutions, it is possible to carry out highly performing acoustic insulation interventions, without having to carry out invasive works that concern both the structure of the condominium and the duration of the works.
In particular, by combining our Basewood underfloor rolls with our Rewall 40 thermo-acoustic soundproofing panels, it is possible to eliminate both impact and airborne noise with a complete, efficient and guaranteed performance solution, obtaining complete acoustic insulation with a non-invasive procedure.
Both of the above products can be dry laid on existing floors (Basewood) and walls (Rewall 40), guaranteeing a faster and cleaner intervention.
Why to choose our solution
.