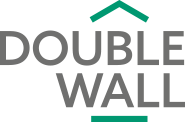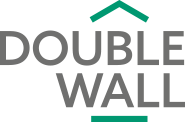 Solutions made with Biwall pre-coupled rubber panels which grant an increase in acoustic performance with a noise reduction over the full frequencies range, giving the walls a better mechanical resistance, increasing their performance over time.
Double wall
.
Acoustic solution for double wall: the two walls are made with brick (120 mm thick) build on rubber stripe (6 mm thick). Acoustic insulation (10-50 mm thick) inside the cavity between the walls.
Our products for double wall
.