Left and right side profile for rail systems. produced using fibres and granules of SBR rubber (Styrene Butadiene Rubber) or EPDM rubber (Ethylene Propylene Diene Monomer) selected and compacted using polyurethane glue by pressing process.
Embedded
The PROTRACK SET embedded system is an innovative type of track suitable for tram and metro rail transport systems in which the rubber profile that encloses the rail performs a fundamental role, not just as a rail vibration damping device, but also as a structural support for the track.
Through research, design and experimentation, Isolgomma has patented its PROTRACK SET embedded profiles with exclusive geometries that ensure optimum adhesion to reinforced concrete as well as stability and performance over time.
Main strenghts
Excellent system for electrical insulation of the rail and protection against stray currents

Structural element in the reinforcement system

Easy to lay, replace and maintain the platform

Vibration-acoustic insulation

Increase the track life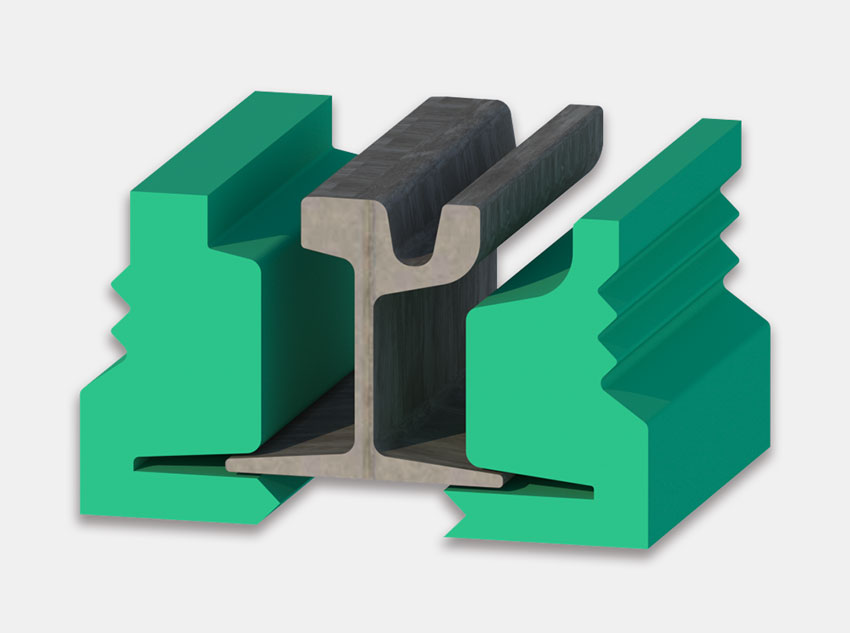 Protrack SET
The PROTRACK SET Embedded system envelops the rail, becoming a structural element of the reinforcement system; the embedded rail-profile system is sunk into the reinforced concrete platform, defining the rail gauge and stability of the platform.
The embedded method is an alternative to mechanical fastening systems and with its exclusive design, the PROTRACK SET solution ensures excellent adhesion and performance in contact with the concrete.
Classic
The PROTRACK CLASSIC lateral profile system is a reinforcement solution for tram and metro rail systems in which the rubber profiles are installed on the side of the rails so as to create a flexible element of discontinuity between the rail and the exterior.
Main strenghts
Flexible joint between flooring and rail

Easy to lay, replace and maintain the platform

Improved maintenance of the flooring in rail road tracks and track sites

Increase the track life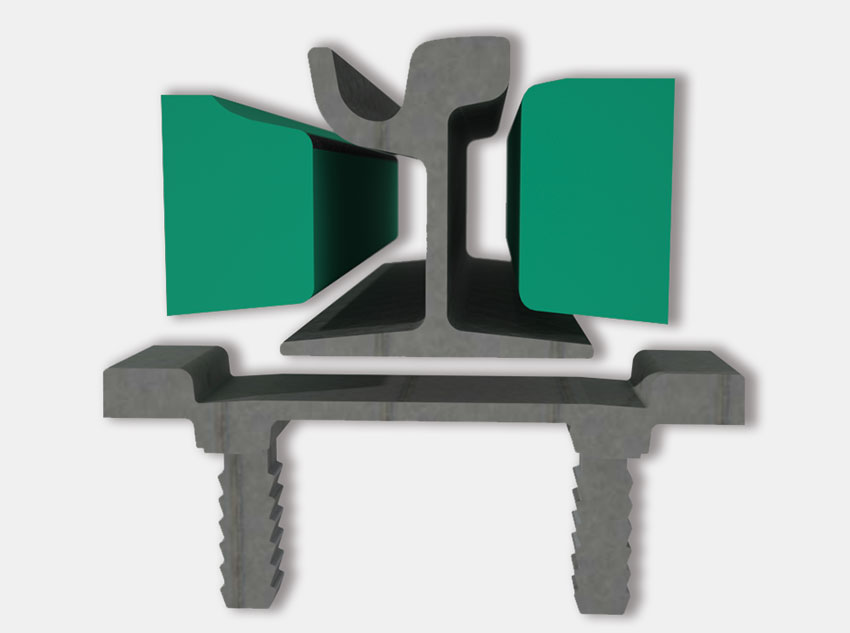 Classic lateral
The PROTRACK CLASSIC system with lateral profiles covers the rail from head to foot as well as in the attachment points, allowing it to be used both in rail road tracks and track sites with many types of surface. PROTRACK CLASSIC profiles are fundamental joining elements between the rail and adjacent surface.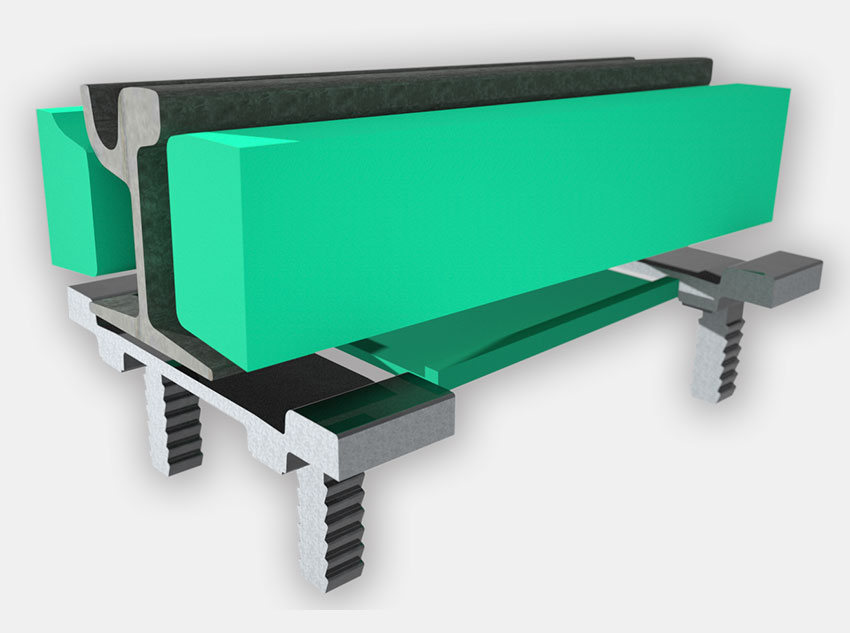 Classic pad
The PROTRACK PAD under-rail strip is a useful accessory for improving the electrical and vibrational isolation of the slab with a conventional attachment. Isolgomma supplies this rubber element as a compliment to PROTRACK CLASSIC side profiles. They should be positioned below the foot of the rail, between the attachment points (see associated drawing).