To meet the needs of customers who are looking for rubber solutions for uses other than acoustic comfort, we have developed specific solutions for mechanical protection. Comfortable mats that create a protective anti-abrasion membrane to protect bituminous sheathing, ventilated wooden roofs and existing flooring from the passage of heavy vehicles on construction sites.
But we have also created a dedicated service for customers asking for specific recycled rubber items, made by hot and cold press moulding, die-cutting, waterjet and blade cutting.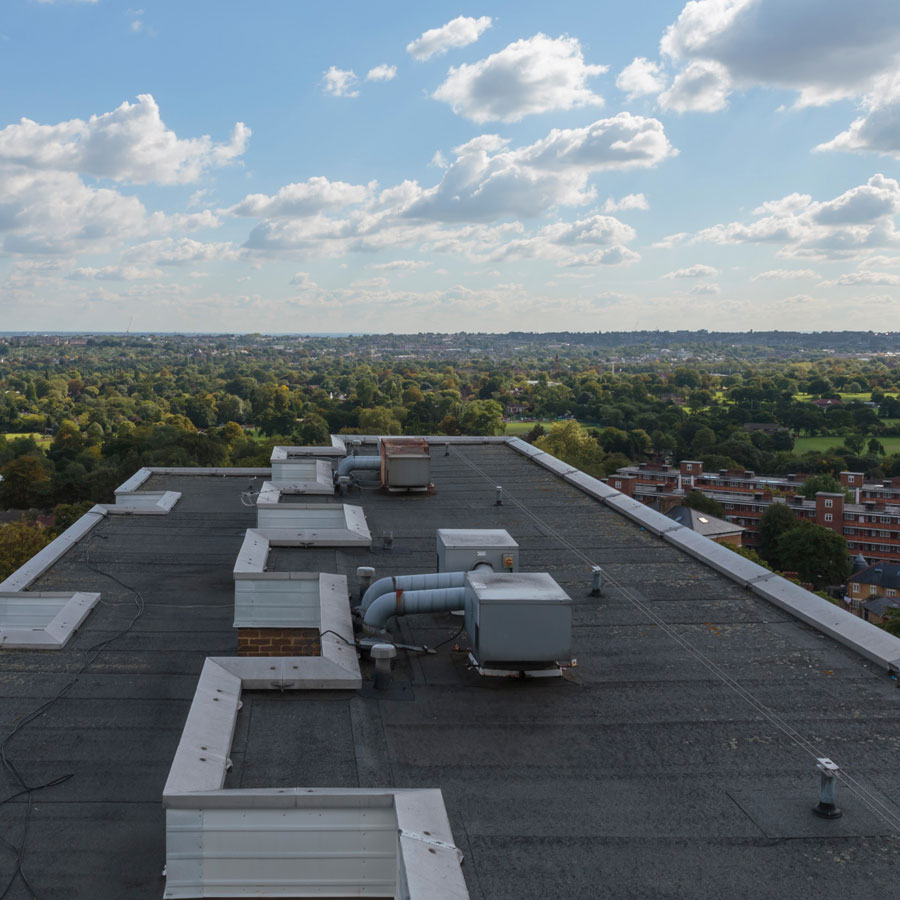 SYLPRO AD
Insulation and structural protection
.
Protection for bituminous sheathing
SBR rubber granules anchored and hot-pressed with polyurethane binders. It is suitable for a wide range of applications as a protective and anti-abrasion membrane.
Sylpro AD is a draining and ice-resistant product that provides stable performance over time.
The mat can be easily applied directly over the bituminous sheathing.
Mechanical protection for waterproofing membranes

Mechanical protection for wooden and ventilated roofs
SYLPRO AD
Technical characteristics
.
| | | | |
| --- | --- | --- | --- |
| | SYLPRO 6 AD | SYLPRO 8 AD | SYLPRO 10 AD |
| Thickness | 6 mm | 8 mm | 10mm |
| Dimensions | 8,00×1,20 m | 8,00×1,20 m | 8,00×1,20 m |
| Surface mass | 4,8 kg/m2 | 6,4 kg/m2 | 8,0 kg/m2 |
| Thermal conductivity coefficient (λ) | 0,120 W/mK | 0,120 W/mK | 0,120 W/mK |
| Compressibility c | ≤ 0,2 mm | ≤ 0,2 mm | ≤ 0,4 mm |
| Reaction to fire | F Class | F Class | F Class |